The shopping corner sells Furano lavender goods and an array of other products from across Hokkaido ideal as memorabilia of your journey.
The Herb Hill Furano Original Cosmetics series is produced in accordance with 'Made in Japan' expectations of quality. The cosmetics are produced with care, using only select ingredients, under a strict control system, by specialized technicians and craftsmen of the highest caliber. The lavender used for this series is a specialty product of Furano, Hokkaido. The relaxing effect of lavender enhances beauty during sleep and has cell-regenerative qualities. The active ingredients are naturally healthful, and have excellent effects on your skin.
This series safely, gently, and reliably helps women's skin become bright and glowing with health. These products are available exclusively from Herb Hill Furano.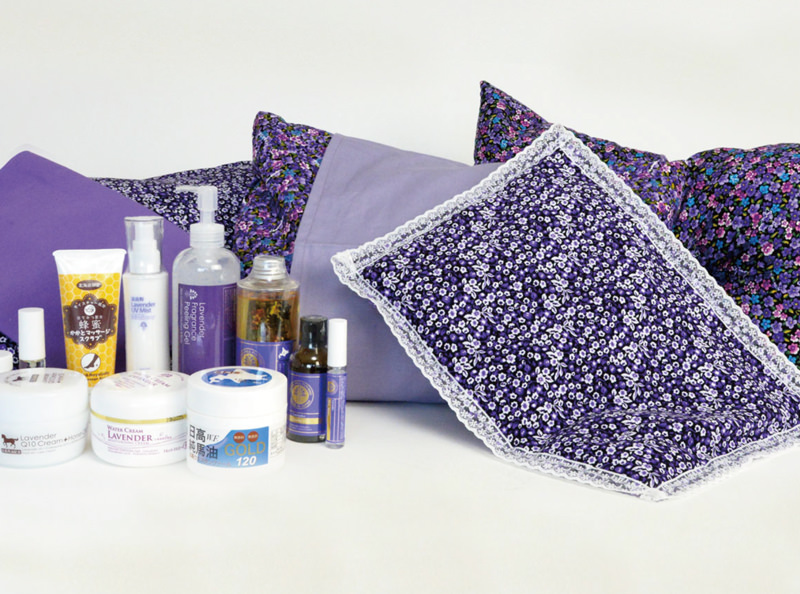 GO TO ONLINE SHOP